Center for Pennsylvania German Studies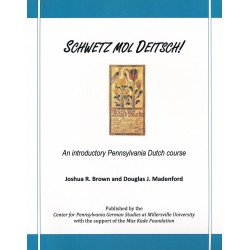 by Joshua R. Brown and Douglas J. Madenford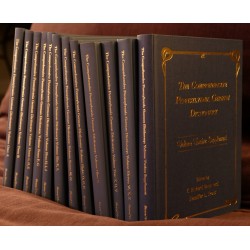 Edited by C. Richard Beam, Joshua R. Brown, and Jennifer L. Trout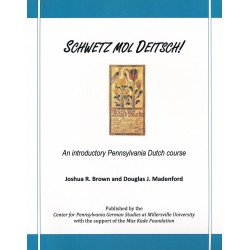 Schwetz mol Deitsch! 1st Ed.
This 1st edition of Schwetz mol Deitsch! presents a course for learning Pennsylvania Dutch. Many grammars of the past emphasized reading and writing. This book addresses these aspects of language learning but additionally emphasizes conversation. The book is also interspersed with cultural lessons. Black and white illustrations. Softcover. 279 pages.
by Joshua R. Brown and Douglas J. Madenford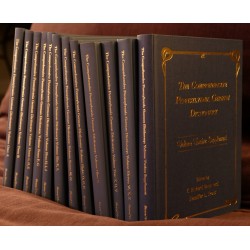 The Comprehensive Pennsylvania German Dictionary
This twelve-volume set is the most comprehensive dictionary of Pennsylvania German ever created and is the result of 50 years of work. Most entries include examples of the entry words in context. A must-have for any serious student of the dialect. Hardcover. Over 2,800 pages.
Edited by C. Richard Beam, Joshua R. Brown, and Jennifer L. Trout