Masthof Press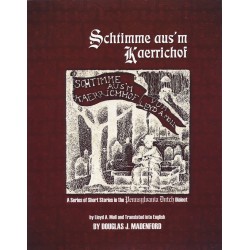 by Lloyd Moll, compiled and translated by Douglas J. Madenford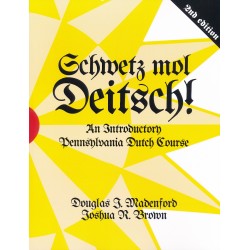 by Douglas J. Madenford and Joshua R. Brown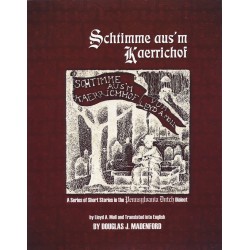 Schtimme aus'm Kaerrichof
The ability to speak to the dead, to hear their stories, to learn what happened in their lives, to get to know someone beyond the dates carved on a tombstone: This what this book provides the reader. In this collection of short stories in the Pennsylvania Dutch dialect, we hear from 18th and 19th century rural Pennsylvania Dutch people recalling their life stories. The reader can gain an insight into the everyday lives of the colonial- and post-colonial-era peoples of southeastern Pennsylvania. All of the stories are presented in the original Dutch writing of Lloyd Moll and an English translated version with accompanying historical notes. Join the unnamed protagonist as he makes his nightly walks in the cemetery and hears voices from the past. Softcover. 252 pages.
by Lloyd Moll, compiled and translated by Douglas J. Madenford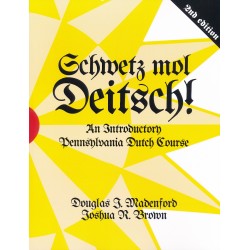 Schwetz mol Deitsch! 2nd Ed.
This 2nd edition of Schwetz mol Deitsch! features access to the authors' new online audio resource full of clips of native Pennsylvania Dutch speakers. The new text also has an answer key for all of those learning on their own as well as some edits from the 1st edition. This book stresses the four competencies of foreign language learning: speaking, reading, writing, and listening. This 2nd edition truly is one of the best ways to learn PA Dutch on your own! Illustrations. Softcover. 318 pages.
by Douglas J. Madenford and Joshua R. Brown